OCP Group ranked highly in sustainability performance by Sustainalytics and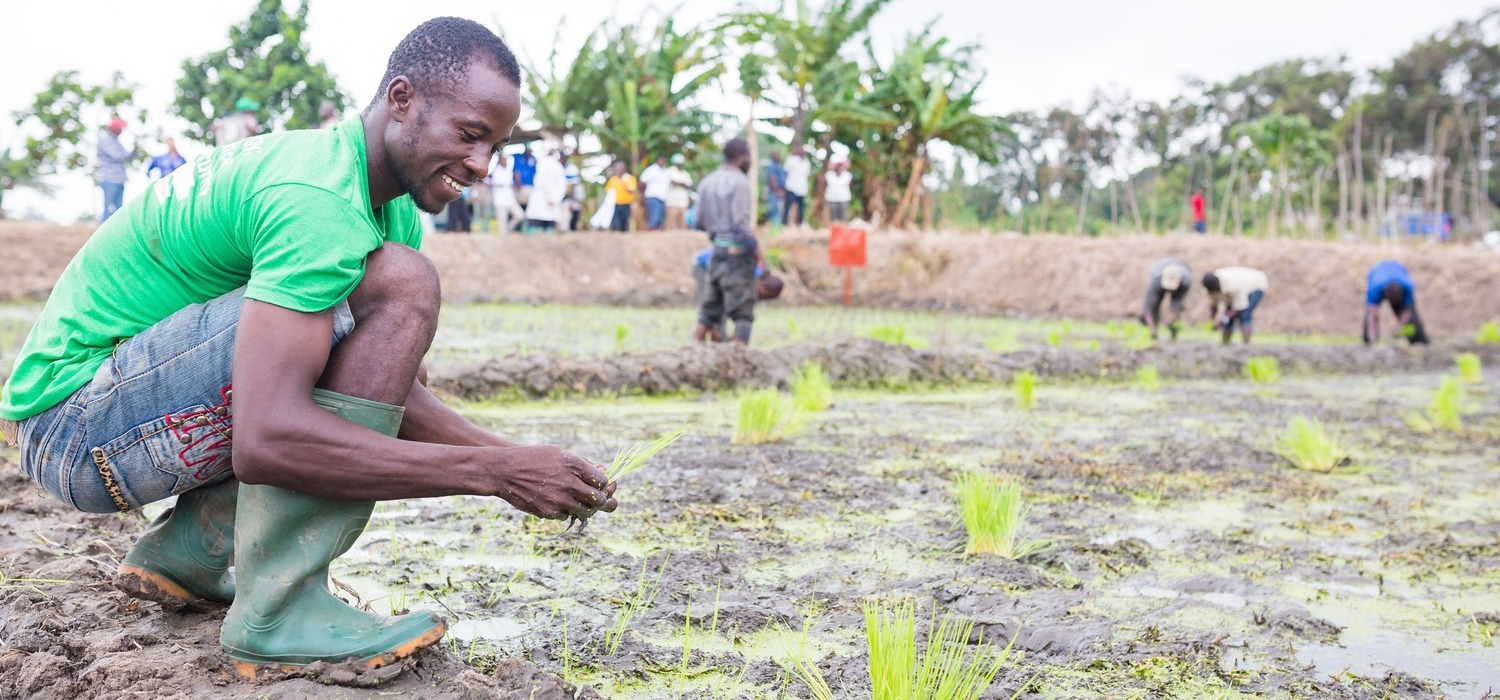 OCP Group was recently assessed by the international rating agencies Vigeo Eiris and Sustainalytics, reputable agencies specialized in the assessment of Sustainability performance and in identifying Environment, Social and Governance (ESG) risk levels.
OCP « Top Performers » according to Vigeo Eiris
OCP Group was awarded the Top Performers distinction by the rating agency Vigeo Eiris, confirming the Group's commitment and leadership in sustainable development over the past several years. Vigeo Eiris ranked OCP Group as 3rd worldwide in sustainability performance among 206 companies in the Mining & Metals sector; and 1st in the sector in emerging markets. OCP Group's overall performance increased by 27 points over last year, a testament to significant, comprehensive improvements in the areas of environmental sustainability, human resources, human rights, community involvement, business behavior and corporate governance, all evaluated by the rating agency.
The agency has awarded the Group an overall score of 66/100, reflecting an advanced level of performance in the world, given the top score historically given has been 76. Companies are evaluated by Vigeo Eiris based on publicly available information and responses provided to agency requests. As a result of significant reporting and disclosure efforts, OCP Group has also been recognized by the agency for transparency and responsiveness.
Sustainalytics praises the Group's achievements
OCP Group has also received an updated, non-solicited review by Sustainalytics regarding potential ESG risk, now placing OCP among the top performers in the agricultural chemicals sector (53 companies assessed). Besides assessing performance, the ESG risk report looks at the strength of management and its impact on the company's exposure to ESG risks. The risk score is composed of two dimensions, combining the industry's ESG risk exposure, with the company's management level of said risks. OCP's risk level was significantly reduced with an updated score of 27.4.The report found the Group's ESG management to be "strong", the highest possible level awarded.
OCP confirms its commitment to sustainable development
The outstanding results of the analyses conducted by both agencies validate OCP's actions towards its commitment for a sustainable future, recognizing the Group's leadership in sustainable development, social and community engagement.
OCP Group reaffirmed its strong "Community Engagement" and its performance regarding "Environment". Vigeo Eiris awarded the scores of 84/100 and 69/100 respectively, almost twice the industry average. Sustainalytics also recognized the Group's high achievements on climate issues and greenhouse gas emissions management with a score of 78/100, despite the high-risk exposure of its industry.
In addition, the Group has particularly distinguished itself improving the Human Rights Policy score, which has increased to 100/100 according to Sustainalytics report. Vigeo Eiris also increased the score of indicators related to Human Rights to 66/100 while the industry average stands at 37/100.
In order to expand fertilizer production over the coming years while preserving natural resources, OCP has been implementing a transformative plan that integrates sustainability into the Group's corporate strategy.
OCP Group, a world leader in the fertilizer market, has implemented a strategy to continuously strengthen its position as a global leader in sustainable fertilizer production. In line with the UN Sustainable Development Goals (SDGs), OCP has committed to carbon neutrality by 2040 across all operations, services and products, with a commitment to 100% of energy needs being met by clean sources by 2030. OCP has adopted an inclusive, holistic approach to sustainability, integrating the principles of stewardship and circularity into the company's DNA as well as deepening its connections to the local industrial ecosystem and supporting community development.
For more information on Sustainability at OCP, please download our Sustainability Report at: https://www.ocpgroup.ma/sustainability
وسوم