EUROPEAN BUSINESS SUMMIT»: OCP shares its African vision in Brussels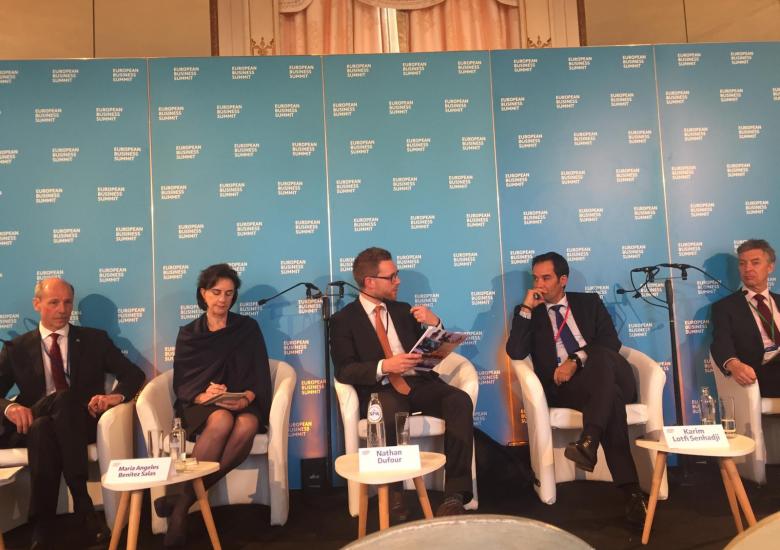 The Belgian capital hosted the 6th and 7th May the European Business Summit under the theme « Tomorrow Europe: inclusive, innovative, interconnected ». Taking part in the plenary session dedicated to cooperation between EU-Africa, le General Director of OCP Africa, Karim Lotfi Senhadji, has exposed OCP's vision for the African continent in the optic of playing a key role in regards of food security in the coming decades.
Karim Lotfi Senhadji has also shared with the audience solutions deployed by the Group in partnership with the authorities of concerned countries. In this sense, the General Director of OCP Africa has insisted on the necessity of a transversal approach that will help reunite, around a table, all the stakeholders acting on the farmer's ecosystem, to elaborate sustainable and specific solutions for Africa.
The round table "EU-Africa Business Summit" objective was to deepen discussions on the new economic alliance between Europe and Africa. Several political and economic African and European actors have also taken part in the round table among which the Deputy Minister for African affairs, Mohcine Jazouli, the Minister of Foreign Affairs of Ivory Coast, Rwanda, Belgium, and even the African Bank Development representative in Morocco, Leila Farah Mokaddem.
Tags