Ethiopia: new conference on "Africa Women Taking the Lead"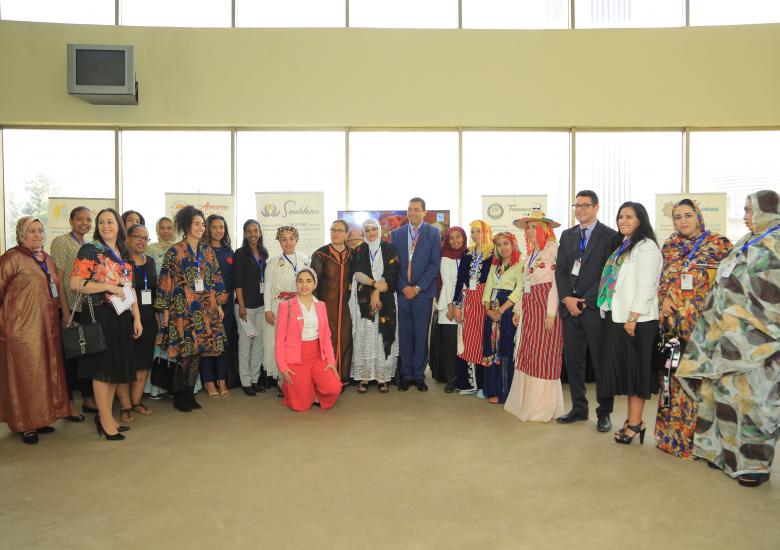 The OCP Group takes part in the "African Women Taking the Lead" conference, from December 3rd to December 5th in Addis Ababa, Ethiopia. The event is co-organized by the Group with the Embassy of Morocco, represented by Her Excellency Nezha Alaoui M'hammdi, and the CAWEE (the women employers' organization in Ethiopia), with the participation of UN-Women, the Commission of African Union, UNIDO, ECA, UNCTAD and USADF.
This event places the African woman-entrepreneur at the center of the development of intra-African trade and thus provides a platform for the continent's exporters to become better known. The African Women Taking the Lead is also a forum for reflection and debate among senior officials from the continent, on the means to enable the development of female entrepreneurship and climate improvement for businesswomen in Africa.
In her address at the opening ceremony, the President of Ethiopia, Sahle-Work Zewde, warmly congratulated the Moroccan participation. Cooperatives benefiting from the support of the Al Moutmir program as well as various initiatives of the Phosboucraa Foundation represented the Kingdom during this event. Her Excellency Sahle-Work Zewde also highlighted the excellent relations between the two countries, a cooperation enhanced by a framework of partnership and collaboration in several fields.
Moussa Faki Mouhamet, President of the African Union Commission, Josefa Sacko, Commissioner for Rural Economy and Agriculture, by Smail Chergui, Commissioner for Peace and Security, Minata Cessouma, Commissioner for Political Affairs, Amira El Fadil, Commissioner for Social Affairs, among others, were present for the inauguration of the summit.
Yalem Tsegay, Ethiopian Minister of Women, Children & Youth, HE Roman Tesfaye, former First Lady of Ethiopia, and Bineta Diop, Special Envoy of the Chair of the AU Commission on Women, Peace and Security represented the host country.
Several ambassadors in Ethiopia represented their countries, such as those of the United States, Spain, Portugal, United Arab Emirates and Rwanda.
Tags