OCP Group participates in the 1st edition of the CIIE in Shanghai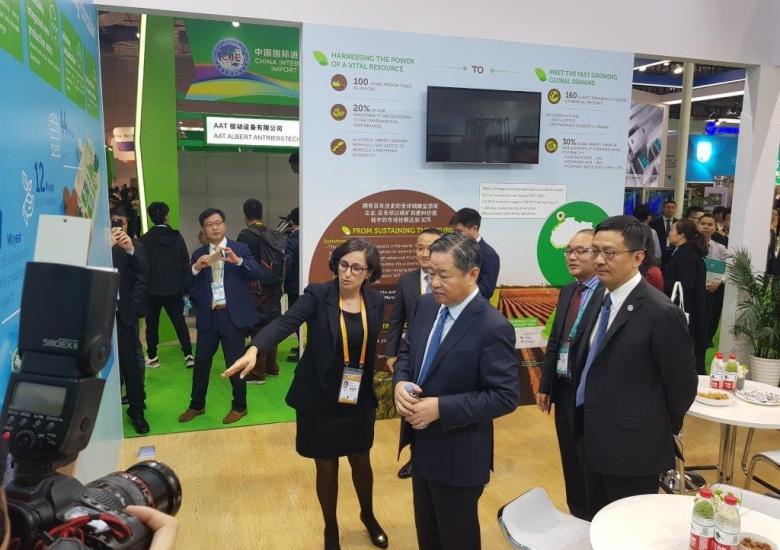 OCP Group's participation in the first China International Import Expo, held in Shanghai from November 5 to 10, did not go unnoticed.
At the initiative of Chinese President Xi Jinping, Shanghai hosted the first edition of the China International Import Expo (CIIE) from November 5 to 10, 2018, in order to highlight China's great openness to foreign investment. During the exhibition, the Chinese president defended globalization and promoted win-win co-development models.
OCP was present at this great meeting attended by 172 countries and some 3,600 companies. On this occasion, OCP presented its vision and objectives, especially with respect to its commitment to Africa, its circular economy program, and its innovation strategy centered on Mohammed VI Polytechnic University. OCP's booth was visited by Frank Ning, Chairman of the international chemical giant Sinochem, and other important CIIE participants.
OCP also offered visitors a unique journey through its mining production process through 360° virtual reality visualization technology, giving them a life-like experience of this aspect of the company's activities.
Tags