Medical caravan in Oued Zem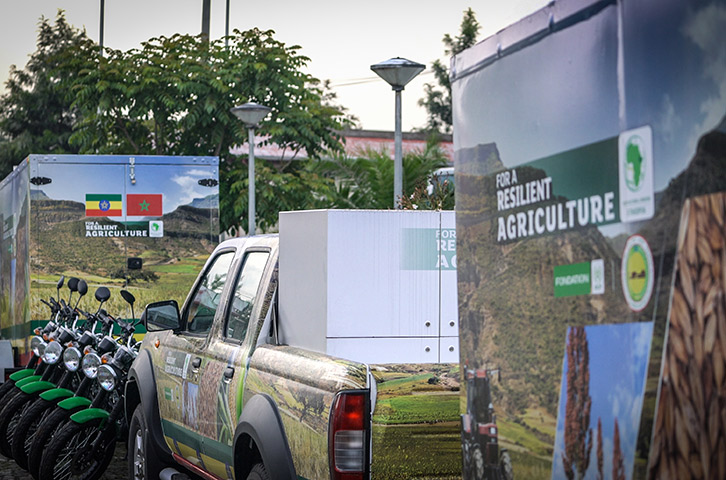 From the 26 - 28 January, the OCP Foundation and the Khouribga industrial site organized a medical caravan for the city of Oued Zem and its region. The caravan program included surgical interventions at the provincial hospital Mohamed V, as well as medical consultations and a drug distribution operation in the rural communes of Legfaf and Bir mezoui. This initiative was supported by the Khouribga Ministry of Health Delegation (DMS), which mobilized surgeons from the Surgical Caravan Association, the operating rooms and post-op services at the Mohamed V Oued Zem Provincial Hospital. The DMS was also responsible for coordinating with local authorities, identifying and selecting patients who required surgery and helping to ensure post-operative follow-up.
The caravan in figures
General practitioners, medical specialists, anesthetists, pharmacists, nurses, administrators, technicians, a medical team that counted no less than 55 volunteers, were mobilized to the bedsides of the poorest in the region. In total, more than 1,400 consultations were given, and treatment provided, when necessary, 78 surgical procedures and 193 additional examinations were performed, including x-rays and ultrasounds. The team showed unwavering dedication throughout the surgical caravan, contributing greatly to its success. A success that also belongs to the Khouribga industrial site, which has established the necessary logistics (accommodation, catering ...) and supported the general coordination of the caravan with associations and local authorities, the Mohamed V Hospital staff and the DMS of Oued Zem and that of the local authorities.
Tags