Partnership between the École des Ponts ParisTech and UM6P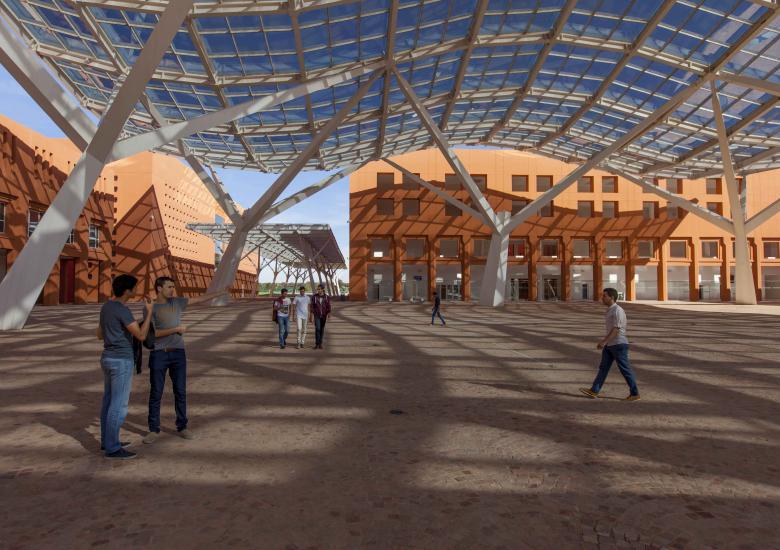 Mohammed VI Polytechnic University (UM6P) and the École des Ponts ParisTech are joining forces and networks to codevelop teaching and research programs at UM6P. They intend to use innovative models and targeted curriculums to meet the needs of the Moroccan and African economies. The inaugural conference was attended by Sophie Mougard, Director of the École des Ponts ParisTech, His Excellency Chakib Benmoussa, Ambassador of Morocco to France, and Mostafa Terrab, President of UM6P.
This strategic partnership stems from both institutions' desire to make training, research, and innovation major joint interests. The training and research programs now being developed aim to prepare executives and future African leaders to deal with transitions in energy and digital technology, and especially to meet the challenges of the industry of the future and guide public policy.
Tags